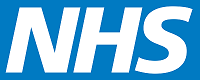 Alkane Solutions have been successfully providing a specialist application packaging service to the NHS for several years. We have extensive experience of packaging and configuring clinical applications.
NHS Application Packaging Specialists
Providing an IT service to the NHS has introduced us to a variety of interesting applications; single sign-on applications, terminal emulation software, clinical hardware drivers, bespoke clinical software, dictation software and a whole host of others.
We've packaged applications in multiple formats including App-V, ThinApp, MSI (Windows Installer) and even scripted installations using PowerShell.
We've delivered applications to standard desktop environments using SCCM and to non-persistent virtual desktop infrastructure (VDI) using the full App-V infrastructure.
Clinical Application Experience
Some applications we've encountered are old and 'officially' unsupported on the target platform.  Others have been poorly written by software vendors and contain hard-coded paths and unsigned drivers. Then there are specialist clinical applications that may require bespoke configurations across multiple departments, sites and even Trusts.
All of these aspects provide challenges throughout the application packaging process. And having experience of packaging such applications provides a distinct advantage since previous research can be reused and applied to new environments at a fraction of the time (and cost) it would normally take.
NHS Web Applications
Migrating web applications that were designed for Internet Explorer 8 and earlier requires an understanding of browser emulation and compatibility modes.  Coupled with this, it's also advantageous to have knowledge of how web applications are rendered in the browser.  Alkane Solutions have expert knowledge of both.
Java in the browser also presents an issue from a functionality perspective and a security perspective.  Alkane Solutions can target web applications to run with specific versions of Java, whilst maintaining a locked down and secure environment.
Do You Require Application Packaging for the NHS?
If you think your Trust can benefit from a specialist application packaging service for the NHS, please contact us now and we'll respond within 2 business hours.